7. Donne's Hymn
See/Hear/Download: Score(PDF) MIDI (12 KB) MP3 (3 MB) Sibelius 5 (55 KB) MusicXML 5 (420 KB)
Dedication: To my father George.
Text: "Since I am coming to that Holy room, where, with Thy choir of saints forevermore, I shall be made Thy music; as I come I tune the instrument here at the door; and what I must do then, think here before." [First stanza of John Donne's Hymn to God, My God, in my Sickness, 1631?]
Musicians: SATB chorus, sometimes divisi.
Length: 3 minutes.
Style: late Renaissance.
Program notes: John Donne, now recognized as the greatest of the "metaphysical" poets, was most famous in his lifetime as Dean of St. Paul's, London. Had his poem been published at the time of his death, it might have been set by Thomas Tomkins (one of the few English choral composers remaining on the eve of the English civil war). Almost 4 centuries later, I attempt a setting that would not offend their ears.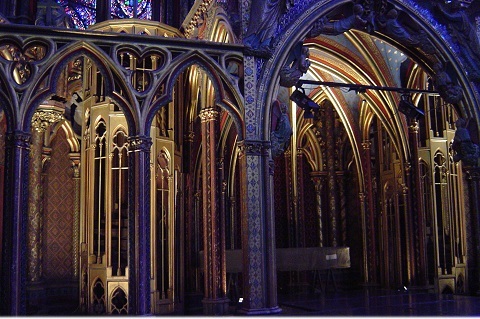 in La Sainte-Chapelle, Paris
Peter Bird, 2005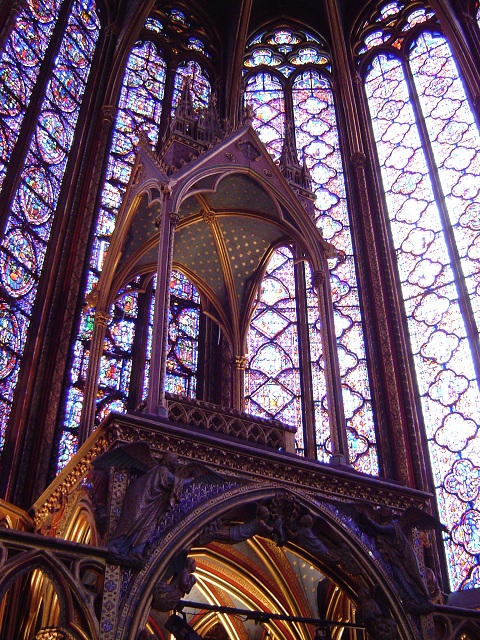 pulpit in La Sainte-Chapelle, Paris
Peter Bird, 2005